Why Consource
Why use consource for your consulting procurement

Spend on the right projects.
Align your consulting spend and your strategy. Reduce maverick spending

Maximize the impact of your
consulting projects
Supercharge your consulting ROI and get more impact from your consulting budget

Reduce your consulting costs
Optimize what you buy, create relevant competition and negotiate contracts to achieve sizeable savings.
Consource Functionalities
One platform for all you consulting procurement needs.
End to End Project Lifecyle
Manage your projects seamlessly from start to finish with Consource, your comprehensive consulting procurement solution.
Demand Management
Request For Proposal
Contracting
Sourcing & Selection
Project management
Invoices & Payments
Performance & ROI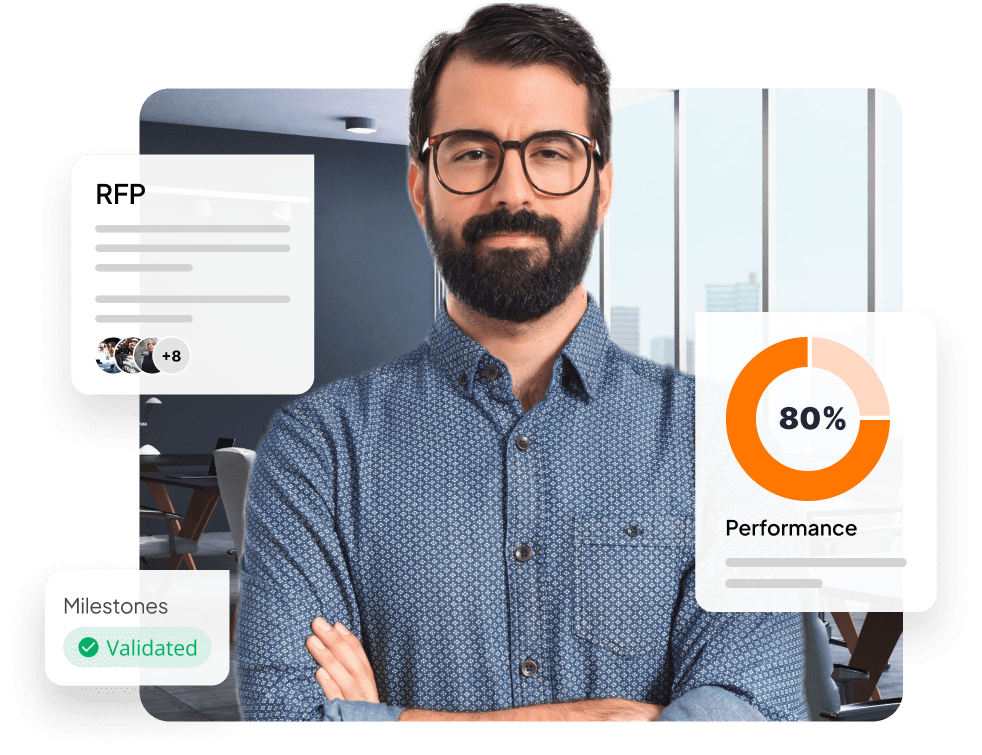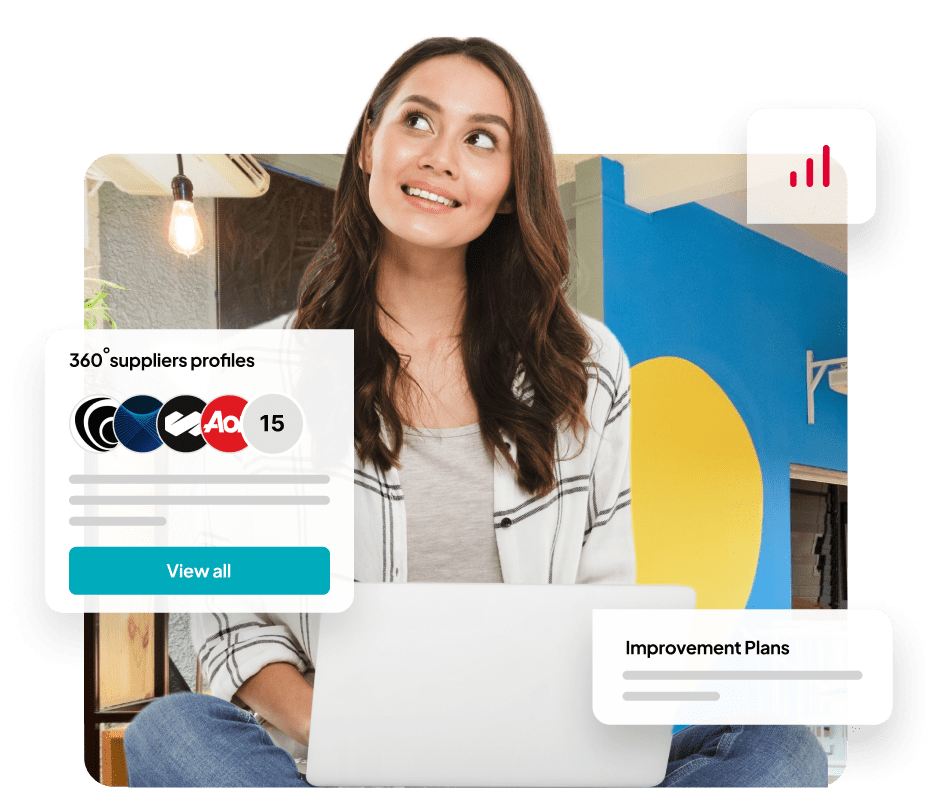 Supplier management
Onboard suppliers, manage profiles, and control contracts with ease. Elevate your supplier management process effortlessly.
Onboarding
360° Suppliers profiles
Supplier portal
Contract Management
Performance and risk management
 Improvement Plans
Category Management
Take control of your strategic priorities, budget, and performance analysis with our robust category management module.
Strategic priorities
Demand management
Budget Adherence and ROI Analysis
Spend and Performance Analysis
Panel Management
Category Strategy and Initiatives
Procurement Team Management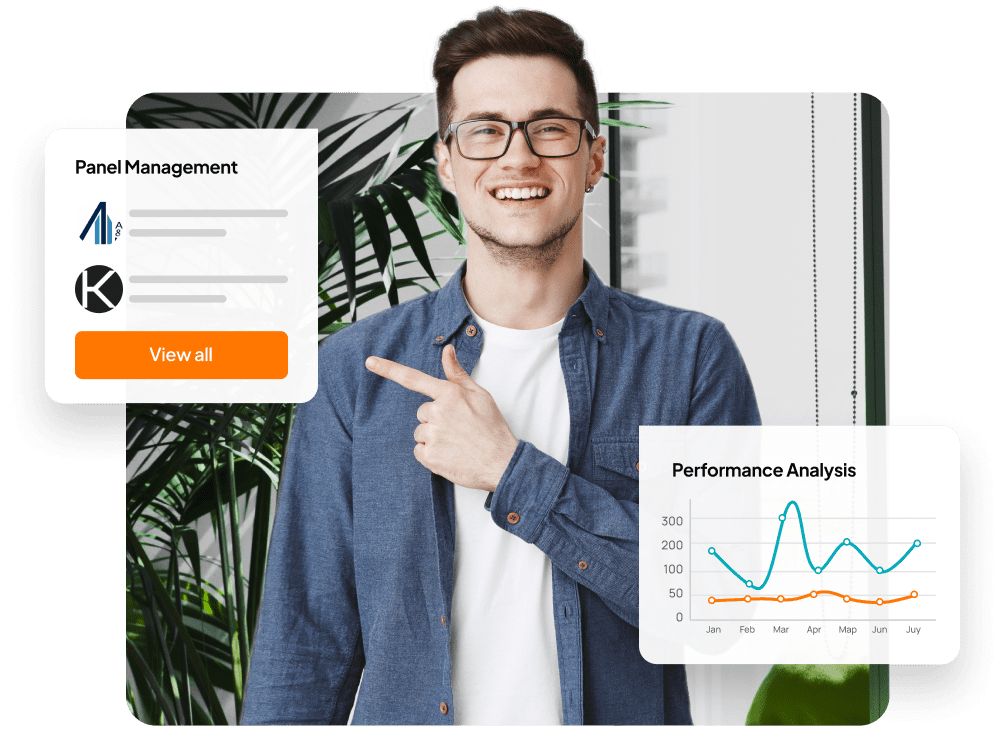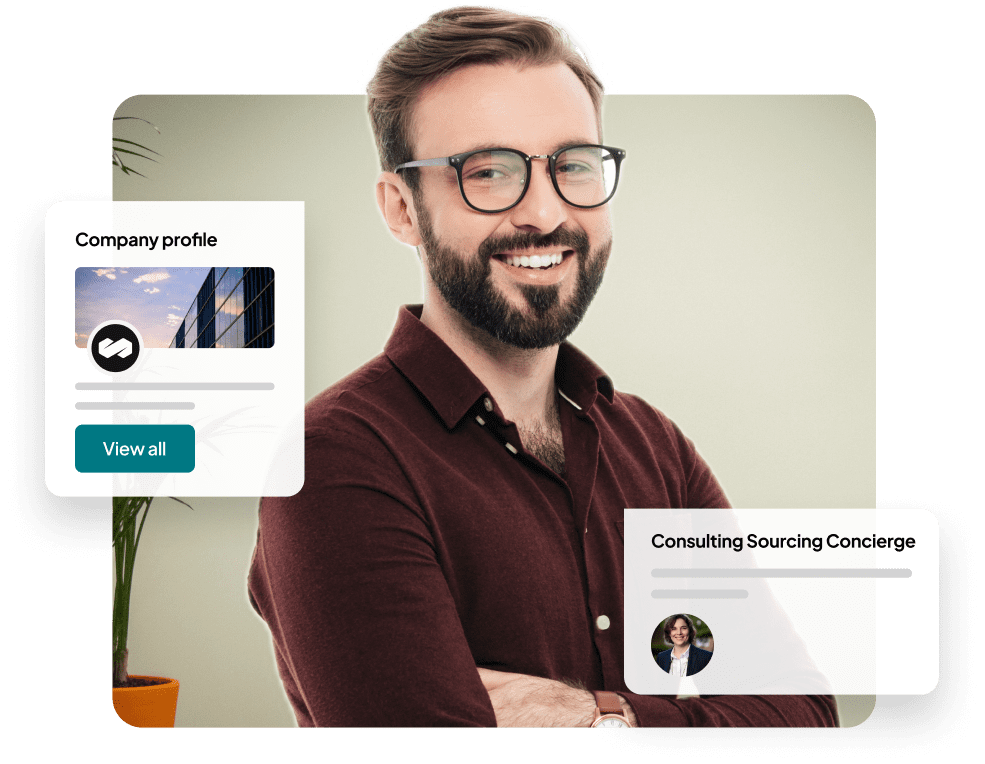 Smart consulting toolbox
Unleash the power of our extensive network, ready-made templates, and expert support. Your smarter consulting procurement journey begins here.
Consource Global Network
Consulting Sourcing Community
Consulting Sourcing Academy
Templates Library
Deliverables Capitalization
Consulting Sourcing Concierge
What they say about consource
Do not rely on our word alone. Curious about what it means to use consource? Read about the experiences of our users.
Diana
SVP Indirect Procurement – Retail Banking Latam
For contracts preparation and negotiations the platform is simply
awesome.

Gary
Chief Financial Officer – Biotech
We don't run a lot of consulting projects per year but with
consource the process is a breeze.
Max
Chief Procurement Officer -Hospitality
I was impressed by the amount of companies and the details about
them. This is really helpful to identify alternatives to our
incumbents.
Cool Features in Consource
Consource is supercharged with innovative functionalities to make your consulting procurement experience a breeze.
Open Sourcing with
4000+

consulting firms

Always work with the right consultants from your panel or the consource global network.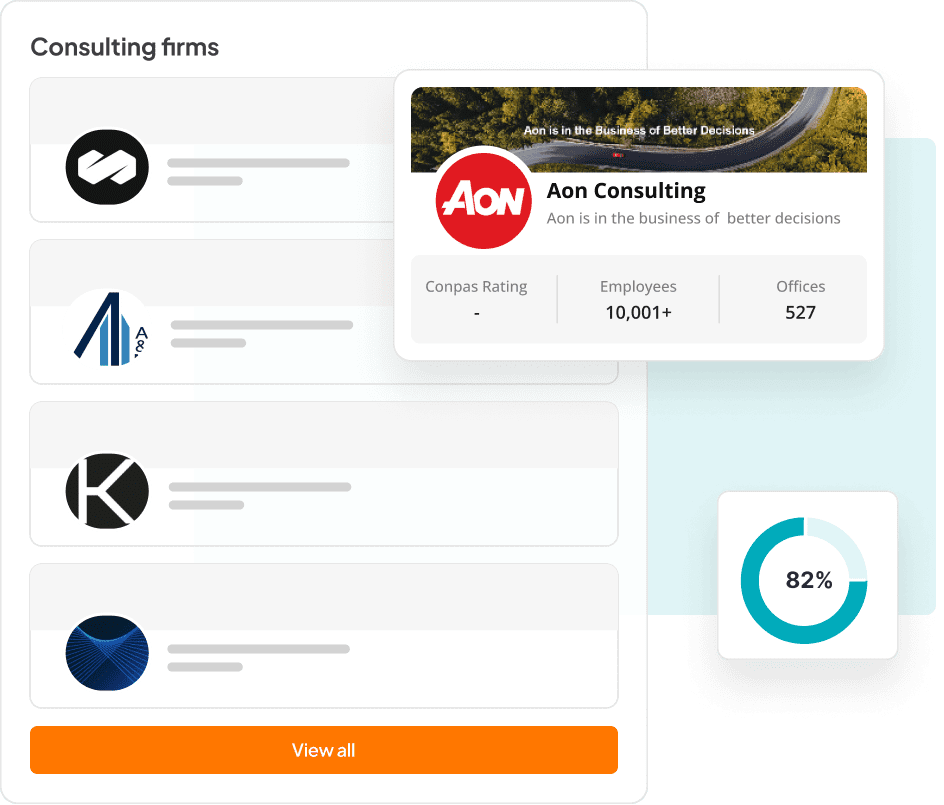 Step by Step
Guided Sourcing
Designed by procurement experts, our platform guides you at every step with workflows, templates, and pre-filled sections.
AI

Powered Supplier Matching

Select the attributes you would expect from your ideal consulting firm and get recommendations within your panel and beyond.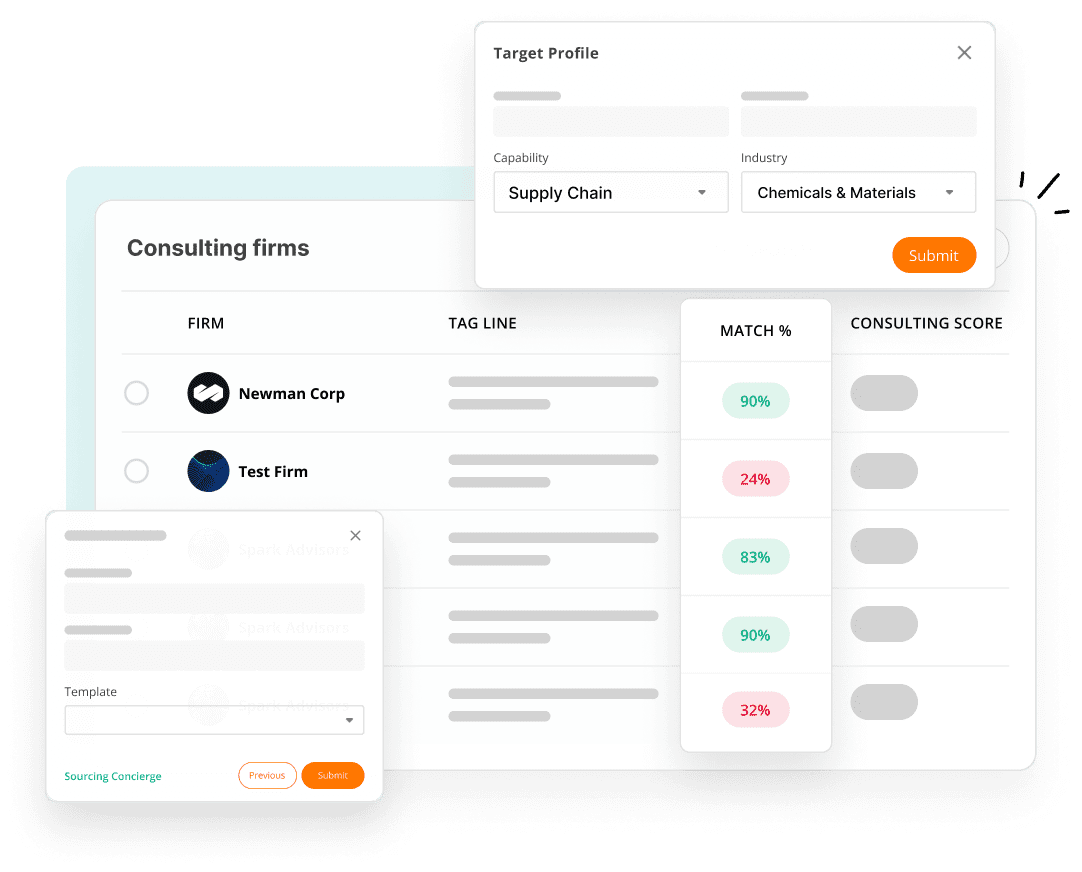 Collaborative Contract
Negotiation
Streamline contracting, enabling smooth discussions and negotiations with consultants.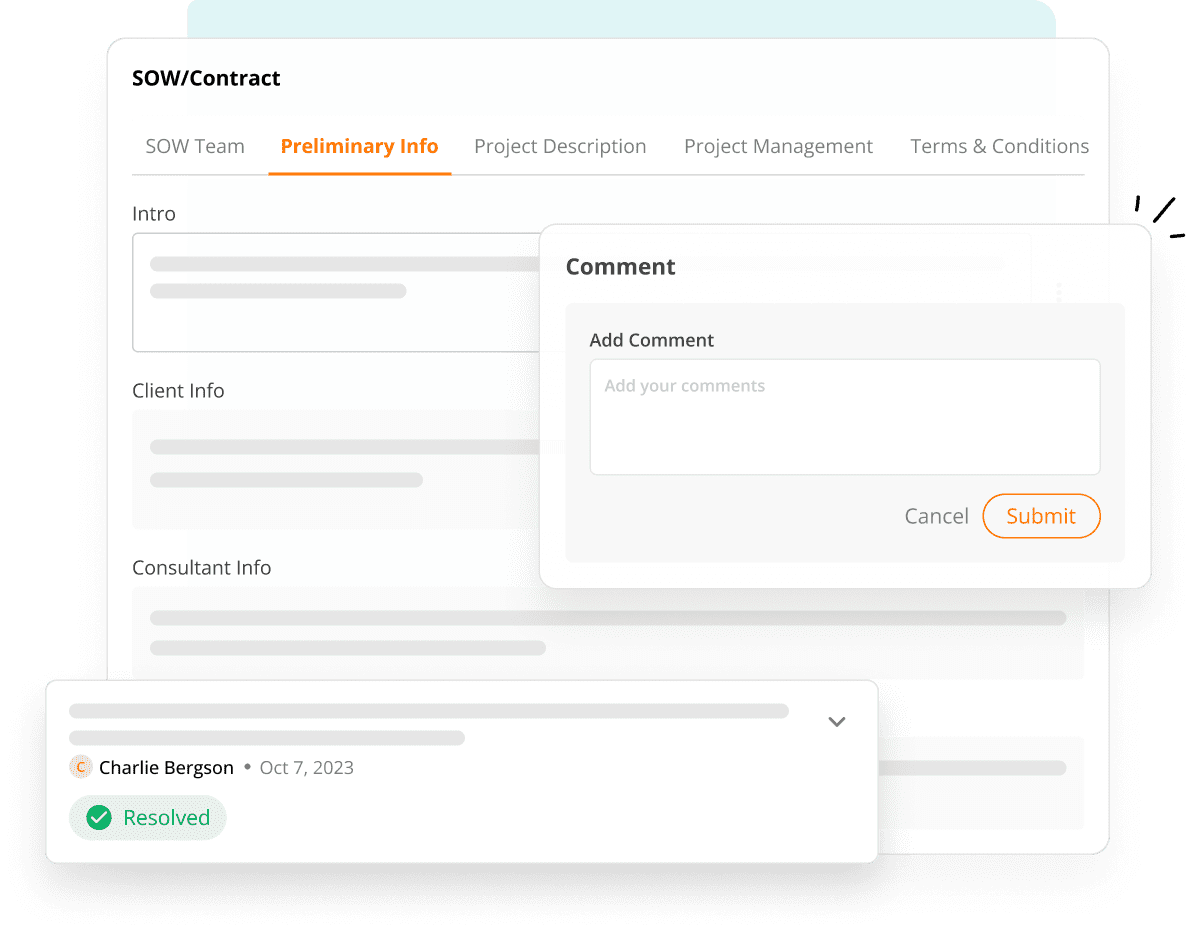 Market, Pricing & Ratings

Intelligence

Get a privileged access to market information, pricing benchmarks and crowdsourced supplier performance data.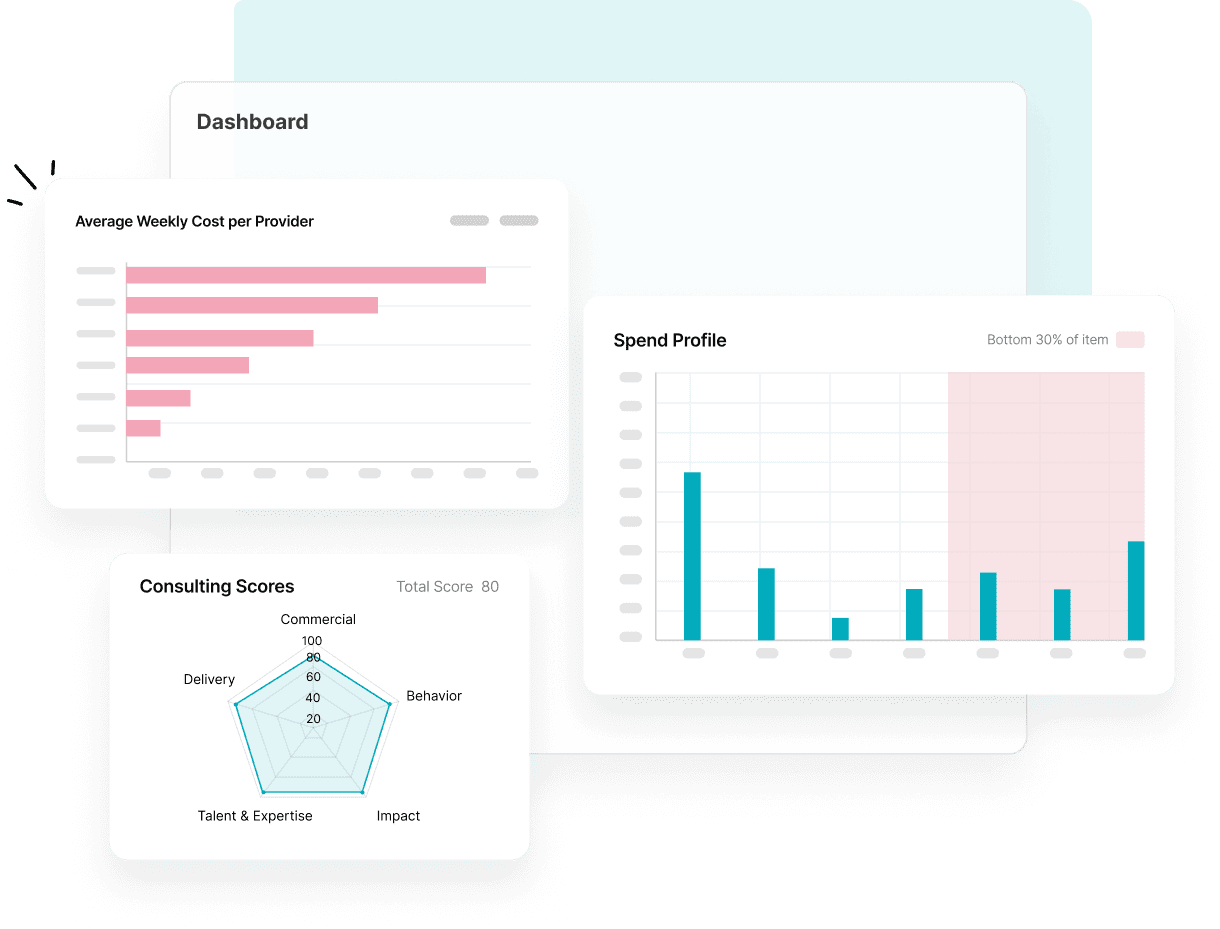 Access to
Expert Support
Get on-demand support from our expert consultants to enhance your consulting sourcing.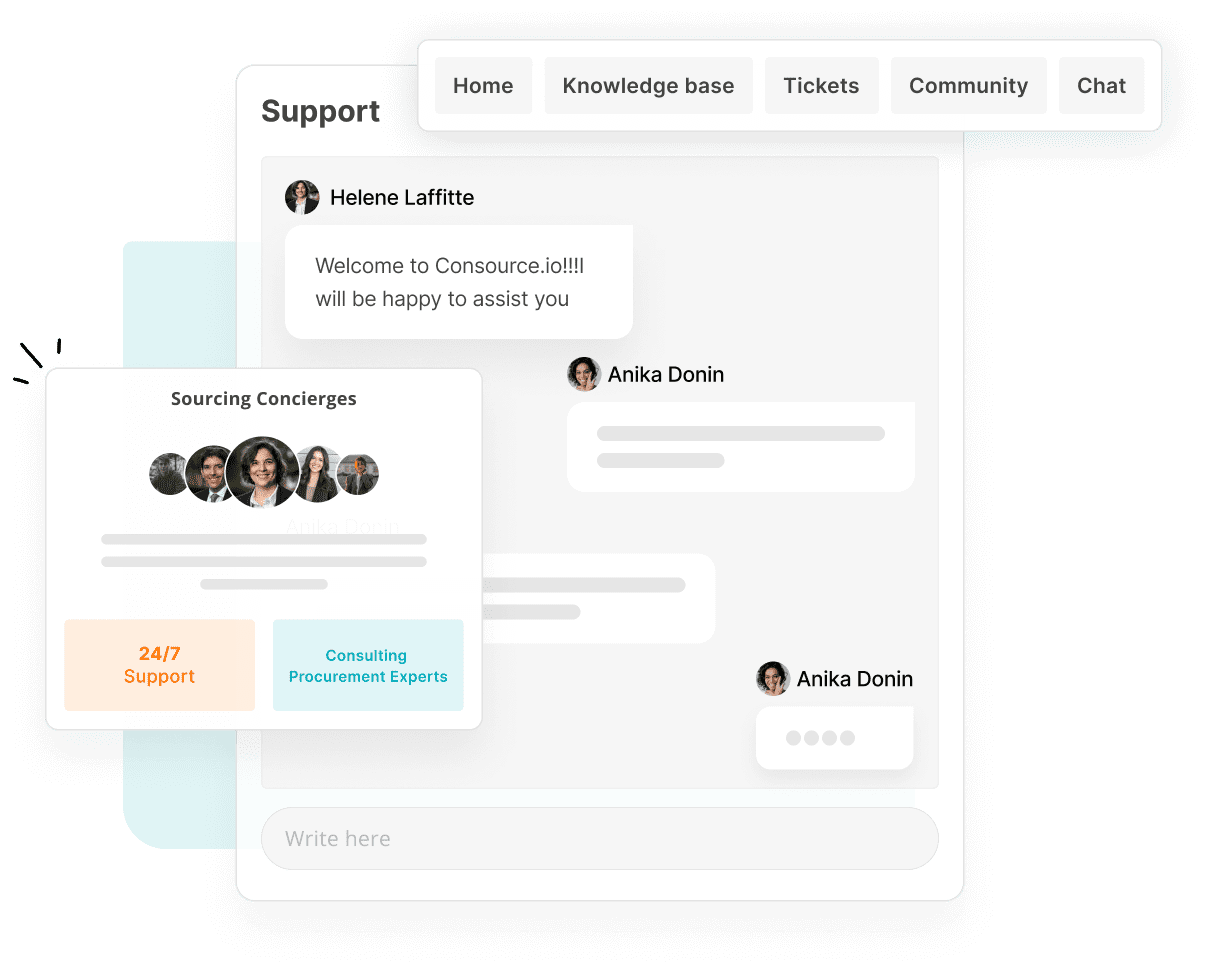 Consulting Sourcing
Academy & Community
Join our vibrant community and gain access to our sourcing academy for valuable insights and support.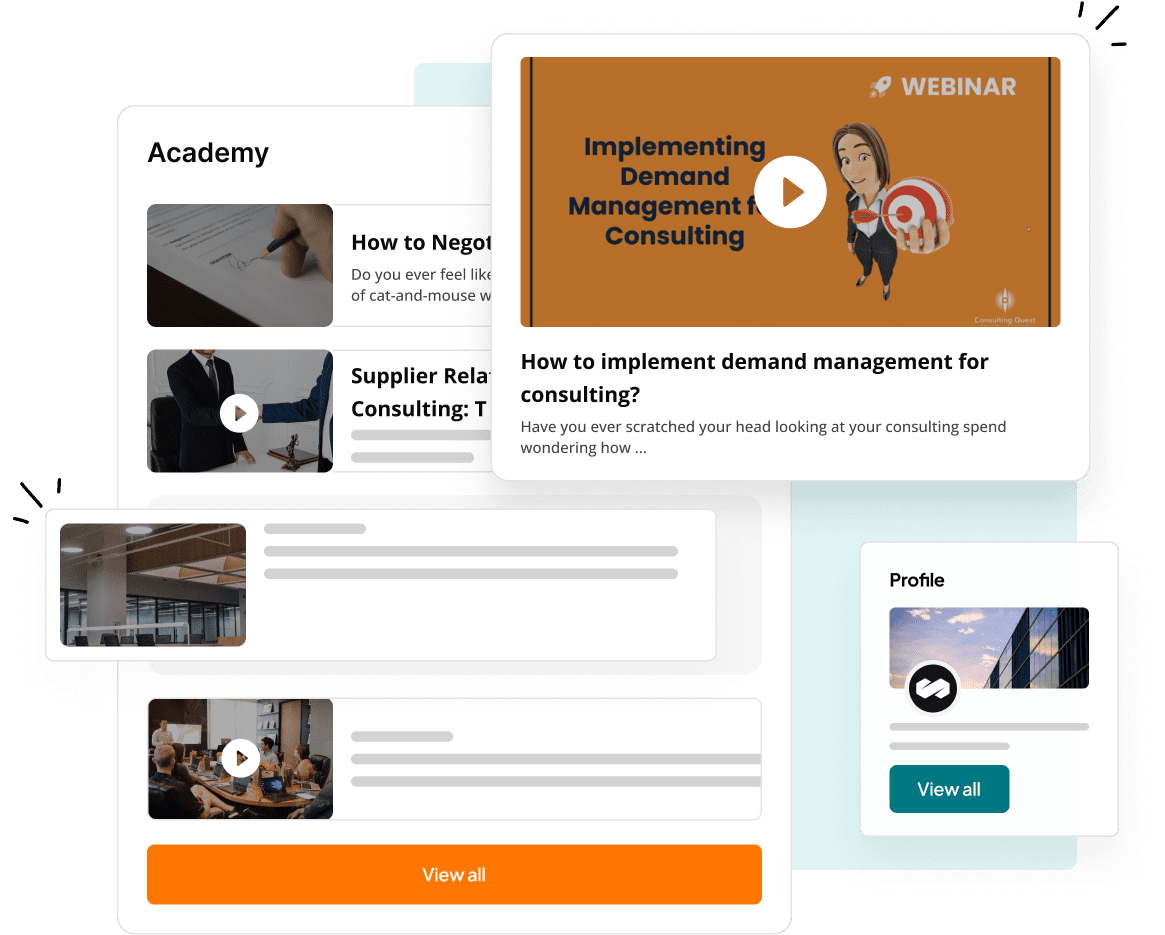 Templates

Library

Benefit from pre-set templates for all document types (NDA, RFP, Contract, …) and create a personalized library for your team.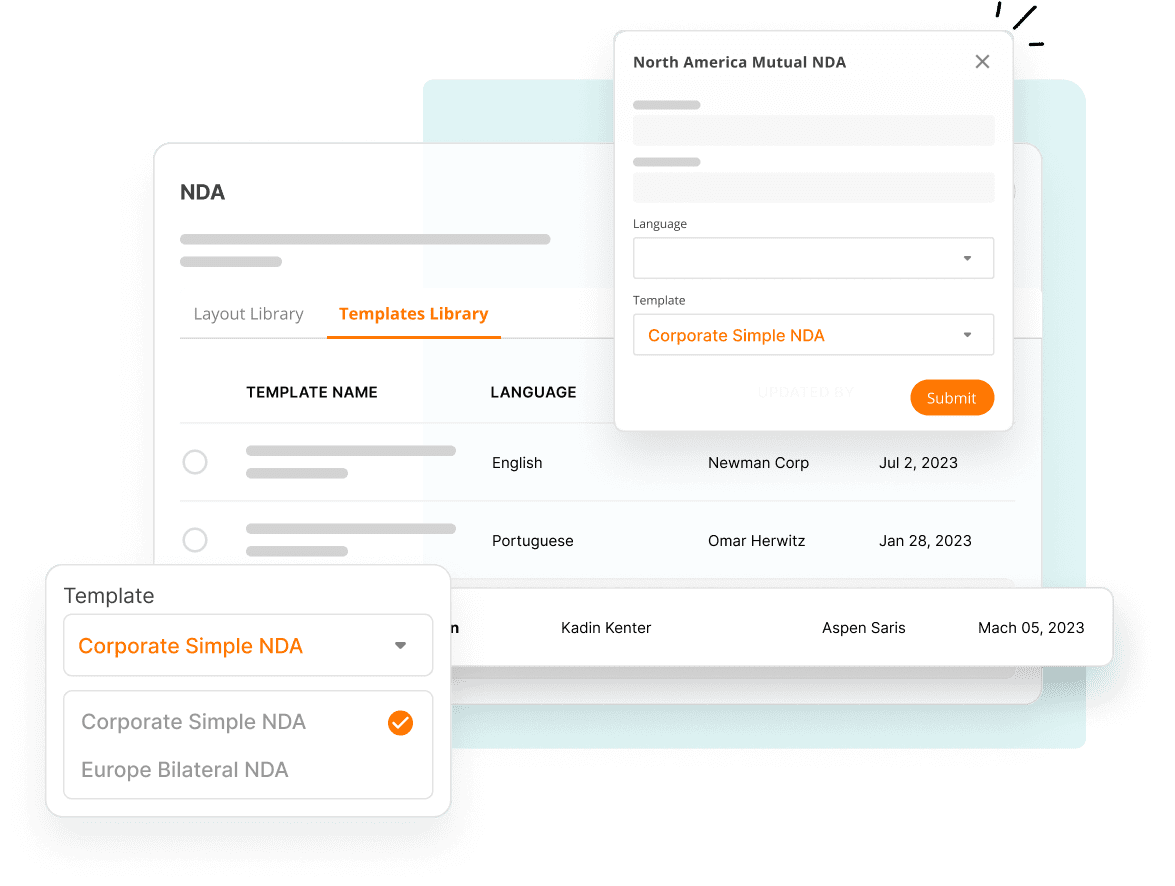 Tail Management

in consource

Seamlessly Manage and Optimize your consulting Tail.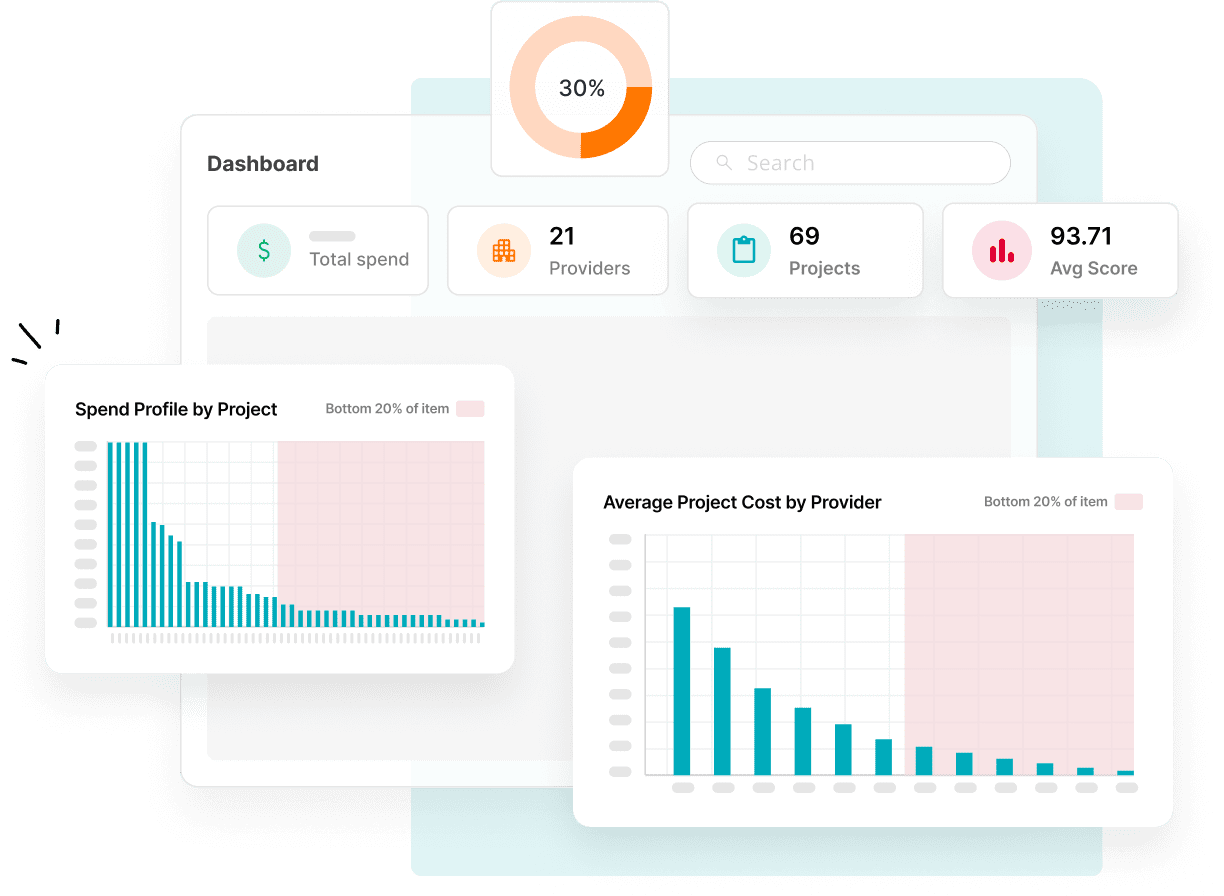 Multilingual

in consource

Work in your preferred Language and use your preferred currency for your projects and at company level.
Security Confidentiality & Privacy
We prioritize the security of your data. Our state-of-the-art security features ensure confidentiality and safety. Your information is treated with the utmost care and we treat it as our own. You can trust us to protect your data.

Security
We use Auth0 by Okta for user Authentication. We secure client access via Single Sign On using Security Assertion Markup Language (SAML). We offer Multiple Factor Authentication for higher security and password retrieval
Confidentiality
Our data and servers are hosted by AWS for flexibility, reliability, security and scalability reasons. All data is encrypted in transit and at rest. We have a strictly controlled access to production environment for authorized personnel only

Process Integrity
To avoid any surprises, we use separate Environments for development, staging and production. We have implemented agile state of the art development practices. Our process includes a triple testing and quality assurance before any release in production
FAQ
Do not hesitate to use the chat to ask your questions directly.
Can I use only some modules?
Absolutely! You can use individual modules such as the RFP wizard or the contract management module.
You can enter the process at any stage, and the modules you do not wish to use can be toggled off.
How long does it take to implement consource?
Implementation times can vary from 2 weeks to 4 months, depending on the level of integration needed and the complexity of your organization.
Rest assured, we will support you at every stage of your journey.
What if I need assistance with my consulting procurement?
Our dedicated Consulting Team is available to assist you with your projects free of charge.
Are you using Generative AI to accelerate the creation of documents?
No. To secure the confidentiality of your data we consider that sharing this information with an LLM would be unsafe.
We simplify the process by automating the generation of documents based on your answers and by using templates that fit your company requirements.
What integrations are available?
Consource offers the flexibility to meet your unique needs. It can seamlessly integrate into your workflow as a standalone app or as part of your existing tech stack.
We progressively develop integrations on a client-by-client basis, giving you the ultimate in customization and control.
Do you have a mobile version?
Currently, we do not have a mobile version as we are focusing on enhancing our core features.
However, a mobile-friendly version with features optimized for mobile interactions is part of our roadmap.
Do you provide solutions for the management of the tail?
Yes, we offer fast-track solutions for certain tail projects and allow contract arrangements via our Core Module, avoiding the need to onboard tail suppliers for single projects.
Is Consource a global platform?
Yes, Consource operates worldwide, across all continents.
In addition, the platform is currently available in Spanish, French, and Portuguese.
Does Consource include a module for contingent workforce management?
Short answer is no. At present, Consource is focused on providing the best platform for consulting procurement, so we do not offer a specific module for contingent workforce management.